Hi gals and pals, and welcome to another blog post! If you didn't know, this week is Sapphic-A-Thon, a read-a-thon dedicated to reading books with sapphic romances (romance between two women or non-binary, women-identifying people). I have a few sapphic books on my TBR, and thought this would be a great time to try to read some of them.
Sapphic-A-Thon is hosted by Elise, Jami and Tash, and you can follow the official twitter page for it here. There are seven challenges to do, but I'm just going to try to read the books I can get a hold of because I'm doing this kind of last minute.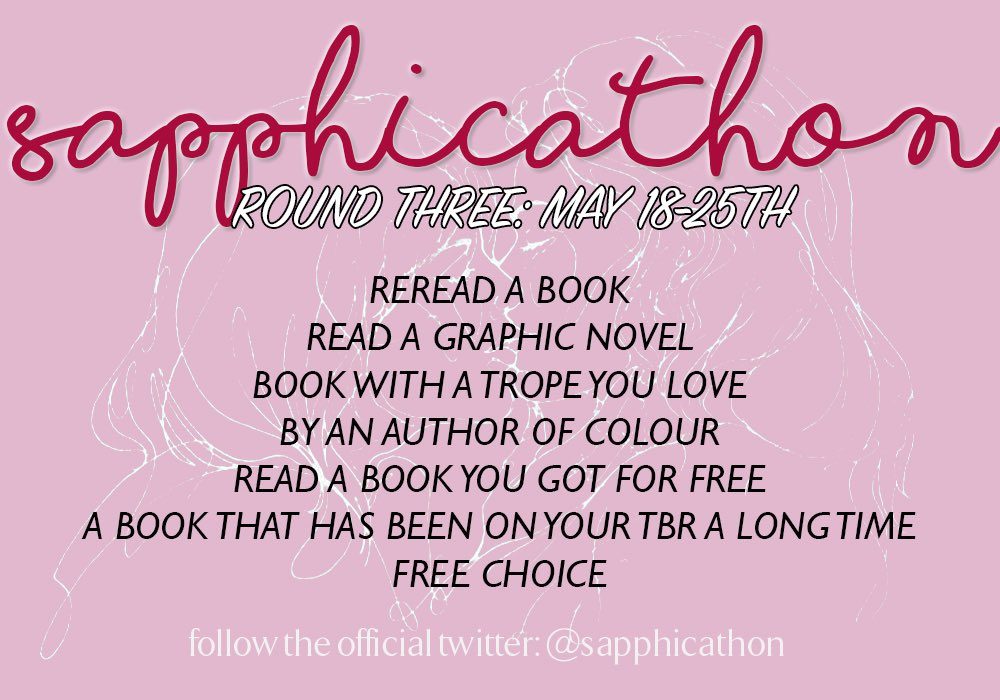 Everything marked with a ✨ is something I'm tentatively planning to read this week.
So, without further ado, here are some sapphic books on my TBR and my thoughts on whether I'll be able to get to them this week!
✨ This is How You Lose the Time War by Amal El-Mohtar and Max Gladstone: I own this book, and it's by at least one Canadian author, and it features a f/f romance, so I think I definitely want to try it this week! It sounds really cool, and it's fairly short so it should be a quick read.
The Weight of Stars by K. Ancrum: I just recently bought this book, and it sounds fantastic and has really great reviews. HOWEVER it has a fraught/tense mother relationship, which is not something I think I can deal with at the moment. But if I feel like crying, I may pick this up. We'll see.
✨ Spellbook of the Lost and Found by Moïra Fowley-Doyle: this has been on my TBR for a while, and I found my library has a copy of the ebook! So it's currently on hold, but I'm the only person waiting for it, so hopefully it'll free up this week and I can read it.
Girls of Paper and Fire by Natasha Ngan: this book is also on hold from the library, but I'm much farther down the list. So I don't think I'll be getting to it any time soon, but I do really want to read it soon.
✨ Her Royal Highness by Rachel Hawkins: I pre-ordered this book ages ago, and it should arrive today, just in time! I'm so so so excited for it and it sounds like exactly what I need right now.
Girl, Serpent, Thorn by Melissa Bashardoust: I'm not 100% sure this book is out yet (it's not), but it looks so good and the cover is completely gorgeous.
She's Too Pretty to Burn by Wendy Heard: this isn't being released until March 2021, but it's so gorgeous that I had to mention it. I mean, come on, look at that cover.
Everything Leads to You by Nina LaCour: I've been meaning to read this for ages, but the waitlist at my library is so long that it's not happening any time soon.
Love: Beyond Body, Space & Time edited by Hope Nicholson: this is a queer, Indigenous anthology and sounds brilliant. Unfortunately, I could not find it anywhere for this week, but I will hopefully read it soon!
So those are some sapphic books on my TBR, some of which I hope to read this week! Have you read any of these? What did you think? Do you have any recommendations? Let me know!
Ally xx
---
Twitter // Instagram // Goodreads // Buy me a coffee!