Happy Sunday, friends! Today, I'm doing the Sunshine Blogger Award, which I was nominated for by the lovely Siobhan and Sofii! If you don't follow them, you really should. Siobhan has some of the best discussion posts, and Sofii is one of the sweetest people ever. Thank you both so much for the nominations! 💖💖 I'm sorry this is many, many months late.
The rules
Thank the blogger who nominated you (thanks, gals!)
Answer the 11 questions the blogger asked you
Nominate 11 new blogs to receive the award and write them 11 new questions
List the rules and display the Sunshine Blogger Award in your post/or on your blog.
Questions from Siobhan
Which is the last book that made you giddy/laugh?
This is such a good question! The book that's made me laugh the most is The Dog Who Wouldn't Be by Farley Mowat. It's the true story of his childhood dog, Mutt, and it's hilarious. I laugh just thinking about it sometimes.
Which fictional character would be your partner-in-crime?
Oooh I've always wanted to be friends with the marauders from Harry Potter, so if I could join their gang, that would be great.
If you had limitless funds, how would you design your library?
Honestly, pretty much exactly the same as the library from Beauty and the Beast. Tall bookshelves, swinging ladders, a fireplace, cozy couches, lots of windows.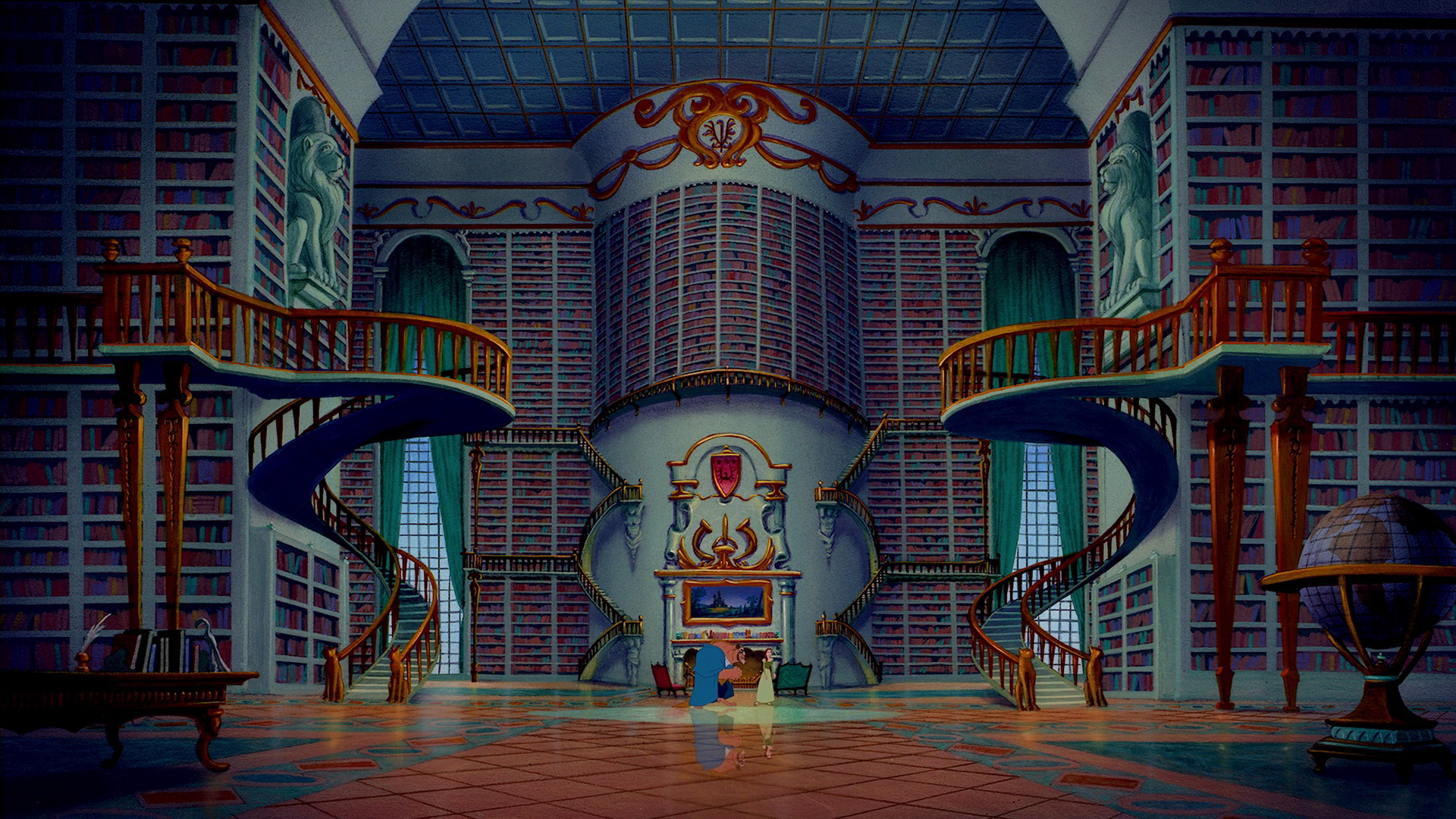 Either that, or the new library that was built in Calgary. It's super artsy and pretty.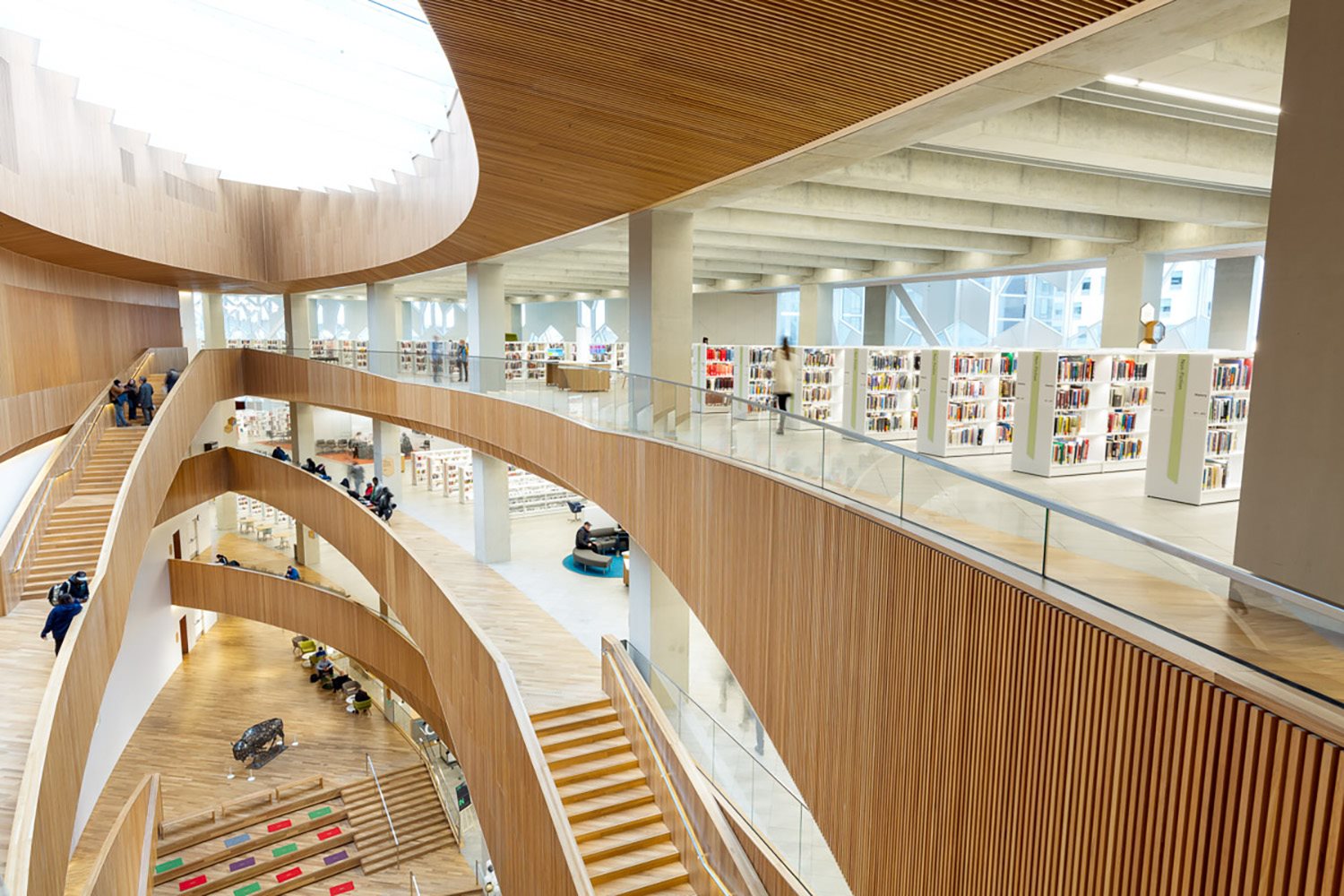 Which is your favourite season?
I really like spring because I don't like being too hot or too cold and I also hate the wind. But honestly, I like all the seasons. I love snow, I love how pretty fall is, I like the heat in the summer and being able to party outside. There's good things about all of them.
What book reminds you of Fall?
I've honestly always struggled with fall books because I don't really read a ton of horror/thriller, which I tend to associate with fall, or the ones I do read almost always seem to take place in either summer or winter, so they don't even feel really fall-like. But maybe A Tree Grows in Brooklyn by Betty Smith. Large parts of it take place not in fall, but it still feels fall-like.
What book/series do you want everyone to read?
I've been reading The Moment of Lift by Melinda Gates recently and think everyone should read it. It's such an informative, empowering book.
What keeps you to continue blogging?
I know it's what everyone says, but honestly the community. I just love interacting with everyone and feel like I've made some great, genuine friends through blogging.
What is your most recent post that's your favourite?
I've been really enjoying my How-to series, so probably any of those posts!
What book universe would you love to live in?
I would love to visit the Night Circus one day. That's not really a different universe, per se, but if I could live in a universe where the Night Circus is real, I'd be happy.
Which book are you anticipating (and/or fearing) to read?
Currently, either Muse of Nightmares by Laini Taylor or Crooked Kingdom by Leigh Bardugo. They're both sequels to books I really loved, so I'm nervous to continue the series.
If you could change the ending of a book, which book would it be and why?
Before I Fall by Lauren Oliver. The ending of this book has always bothered me. **spoilers** I think Sam dying was always the right choice, but the way she did it bothered me. There were so many warning signs for suicide that I can't help feeling like she would've died leaving her friends and family thinking she meant to commit suicide. This might just be the "daughter-of-a-psychiatrist" in me, but still. Giving important possessions to other people, acting completely out-of-character, making relatively reckless decisions. You know? **end of spoilers**
Questions from Sofii
Which book do you think would make the best video game?
Oooh this is such a good question! Honestly, I think Six of Crows could be a really cool video game. You could be each character and have to do their part of the heist and not fuck up. IDK I don't play many video games, but I could see this one working.
Which one is the first book you ever bought?
I honestly have no idea! I've been a reader my entire life and have been fortunate enough that my parents were able to buy me any book I wanted. We would often do trips to Chapters to stock up on books for the next couple of months. One of the first ones I remember wanting to purchase was On The Banks of Plum Creek by Laura Ingalls Wilder because I'd read the first two and wanted to continue the series. We also had every Magic Treehouse book, so every Chapters trip, we'd check to see if there were new ones we didn't have.
Let's be honest, Which is that series of books that you know you will not finish?
So many, if we're being totally honest. I suck, and I mean suck, at finishing series. Of series that I do want to finish but know I probably never will, probably Legend by Marie Lu. I loved Legend and just never continued the series, but I kind of want to.
Have you ever read a book in another language? If so, which one?
Unfortunately, I haven't. I can't speak any other language well enough to read a book in it. I did read Beowulf in Olde English, if that counts.
Have you had any compulsive bookish buying and then regretted it?
Oh for sure. I went through a phase when I was 13 where I was reading real, genuine trash books. Not even good trash, but like pure, reality-TV-in-book-form trash. There are at least three that I never read that are still sitting in my basement.
What do you think is the best solution for a reading slump?
I always either reread an old favourite or read something easy to read, or both! I find that YA or contemporary are great for getting rid of reading slumps for me because they're so entertaining and fun to read.
Who is your favourite bookish character of all time?
This is such a hard question! I really loved Sunja from Pachinko by Min Jin Lee and thought she was a fantastic character. IDK if I'd call her my favourite of all time, but definitely up there.
Which book everyone loves but you hate or just don't like?
All the Bright Places by Jennifer Niven. I'm sorry but Finch is the absolute worst. I physically cringed reading every scene he was in. He's such a bad, annoying character. Like, a typical White Guy who spends too much time on r/niceguys. That's one of the only books I stopped reading because I hated the characters so much.
Just your opinion, what do you think is the worst book you've ever read? and Why?
Hmmmm I really did not like The Sunbird by Wilbur Smith. The main character was terrible. Like, absolutely terrible (Finch if he'd grown up tbh). I don't think it's objectively a bad book, but I really disliked it nonetheless.
If you could only read one author forever, who would it be?
I will read anything Celeste Ng writes until the day I die, so I guess her.
Do you think you have some weird habit when reading? or something that you think only you do?
I often talk to the characters when I'm reading, especially if they're being dumb. Like, when I was reading Ready Player One recently, Wade would say something stupid and I'd have to physically stop myself from answering him out loud.
I'm being fairly lazy at the moment, so I'm not going to nominate anyone. But, if you're reading this, please tell me: any weird reading habits you have, your favourite book that reminds you of fall, and what book you want everyone to read!
Thank you again to Soffi and Siobhan for the nominations! And thank you all for all the love and support I get on this blog 💖💖
Ally xx